Gulf Coast Business Review
Steven Camposano doesn't need to watch Hurricane Katrina's devastation on television to be reminded of the destructive force of hurricane winds. As president of Naples-based High Velocity, he builds hurricane shutters that can withstand the strongest gusts of a category-five storm.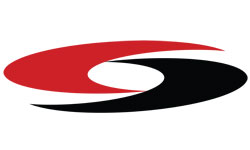 High Velocity™ recently patented the first-ever motorized accordion shutter, considered the holy grail of hurricane shutters because it can effortlessly wrap around building curves and large areas. The company's sales leaped from $283,000 in 2002 to $1.8 million in 2004, and High Velocity expects $8 million in revenues this year. Camposano's target: $60 million by 2015. To get his company to that level, he recently purchased five acres of land at White Lake Corporate Park near the intersection of Interstate 75 and Collier Boulevard where he plans to build a 100,000-square-foot manufacturing facility employing more than 100 people, up from 40 today.
From engineering new accordion shutters to traveling to China to secure precious aluminum for the future, much of Camposano's success rests on his ability to think more creatively than his competitors. High Velocity was recently nominated for three Excellence in Industry awards from the Economic Development Council of Collier County. The group will announce winners Sept. 22 at a ceremony at the Philharmonic Center for the Arts in Naples.
Seizing the moment In 2001, Camposano had a secure job as a salesman for a rival hurricaneshutter company. That year, he suggested to his employer — whom he declines to name — that it tackle bigger projects, such as residential highrises. Camposano had just the building in mind: The Belize on Marco Island, developed by WCI Communities and built by Kraft Construction of Naples.
The Belize was a monolithic 25-story residential tower containing nearly 1 million square feet of space. Believing his company was up to the task, Camposano bid for the job to provide 3 lineal miles of accordion hurricane shutters. When Kraft awarded him the job, Camposano's employer decided not to go through with it. "I think they were scared," Camposano recalls, shaking his head.
Furious, Kraft executives turned to Camposano himself, who quit his job and founded High Velocity to install the hurricane shutters on the Belize. It was a risky move. Although the well-regarded commercial builder awarded him the work, Kraft didn't provide any startup money. Camposano had to dig deep to get his company started. "My wife (Jean) allowed me to drain every cent of my life savings," Camposano says. That sum, plus $100,000 he borrowed from a friend, had to carry High Velocity through the first year in a 1,000-square-foot office in a small bank building on Marco Island.
But Camposano had one big advantage. He had figured out how to make an accordion shutter system that was heavy enough to withstand the strongest hurricanes but could be manually operated by any condo resident. Until then, accordion shutters consisted of blades with small wheels on the corner ends, making them heavy and difficult to open and shut. With the help of engineers at Al-Farooq Corp. in Miami, Camposano designed the Category 5 Accordion Shutter System. It consists of aluminum blades connected together like a train. Each blade has a center hole on the top and the bottom to which a double-axis, German-engineered wheel carriage is attached. The new system redistributes the weight toward the center of the blades rather than the corners, making it easy for anyone to pull a 1,000-pound shutter along its track manually.
To a degree, the new design seems simple. Camposano says there's nothing simple about it — he was the first to think of it. Unlike the glass industry, which had quickly recognized the value of designing hurricanewind- resistant windows after Hurricane Andrew hit Miami in 1992, the hurricane-shutter industry didn't respond. That's because the glass industry was mature and full of big corporations, while small operators who didn't have the resources to redesign their products dominated the hurricane-shutter business, Camposano says.
Camposano figured his new accordion-shutter design would win over the traditional roll-down and older, creaky accordion shutters because of two trends in the development of high-rise buildings. First, condo towers aren't built in rectangular shapes anymore; they're curved so that the buildings are more visually appealing. The curves also allow more natural light to enter each unit. The second trend is that customers want large balconies with lots of furniture, plants and accessories. Condo owners don't want to drag everything inside at the end of the winter season or when a storm threatens. Together, Camposano figured these two trends would drive the demand for accordion shutters that could wrap around large curved areas and be easy to operate.
"There's an awful lot of outdoor living in Florida," Camposano says. He says he's not really competing with makers of hurricane windows; customers now demand both shutters for their balconies and resistant windows to protect their indoor space.
Winning product not enough Camposano quickly realized that a winning design for accordion shutters was not enough to ensure success. He outsourced his work in the first year and made a profit on the Belize, but his suppliers' delays nearly wrecked his timetable and budget.
That's when Camposano decided he had to manufacture his own shutters. He moved High Velocity into a 12,000-square-foot facility at the Naples Industrial Park in late 2001. In the meantime, Camposano's success led to contracts for new projects, such as the Veracruz, a tower adjacent to the Belize that was also developed by WCI and built by Kraft. Camposano has since repaid the $100,000, and he and his wife own all the stock in the company.
It was a good thing those first projects were profitable, because equipping his new facility wasn't cheap. For one thing, Camposano needed an expensive piece of equipment called an extrusion stretch-forming machine, which stretches aluminum blades evenly. He eventually found one stored at a Boeing plant in Everett, Wash. The aircraft builder had used the machine to make fuselage components for the 777 jetliner. The price tag: $250,000.
Camposano also saw danger ahead in material and skilled-labor shortages. Camposano signed forward contracts for aluminum that promised to keep him supplied for several years at a preset price. Although the contract prices for aluminum were higher than market prices at the time, it was a prescient decision because prices have since skyrocketed and supplies have dwindled. The contracts stretch out for another two years. "The demand is unprecedented," Camposano says, showing off a special dumpster that's used to collect aluminum scraps from the shop floor for recycling.
Meanwhile, Camposano says it's tough to find skilled labor in Southwest Florida. He figured he had to grow his own labor pool, so he landed $285,000 in grants from Workforce Florida to train, certify and hire new employees. It takes two years to train a new employee, including eight months of classes at the Lorenzo Walker Institute of Technology in Naples and 16 to 18 months of production experience at the High Velocity plant. "We need 100 more people," he says.
What's ahead Once other developers saw High Velocity's accordion shutters at the Belize and Veracruz high-rises, they awarded Camposano's company work as well. Boran Craig Barber Engel, a Naples-based developer, has awarded High Velocity the job of installing hurricane shutters on five new high-rise condos. Other new customers include The Lutgert Cos. and Signature Communities.
In May, High Velocity unveiled the world's first motorized accordion shutter, a breakthrough. Camposano likes to show visitors a model of the shutter that's set up in the warehouse. It's a monstrous rolling wall that measures 40 feet wide, 12 feet tall and weighs 2,250 pounds. That's the size that's required to enclose the balcony of a penthouse condo, and it costs $20,000. At the flick of a switch, the shutter glides effortlessly on curved tracks without a squeak. "It moves like a breeze, even without the motor," Camposano beams. Somfy Systems of Cranbury, N.J., designed the advanced electronics and motor especially for High Velocity. Although Camposano doesn't expect his bread-and-butter work for condo towers to end anytime soon, he's looking at other applications for his shutters. "You never want to put all your eggs in one basket," he says. One promising area is government and hospital buildings that require the highest level of hurricane protection. Camposano hires a test lab called Hurricane Engineering and Testing in Miami to guarantee they'll withstand winds of a Category 5, or those in excess of 160 miles per hour. Camposano likes to show off one of his most prized possessions: a notice from Dade County that certifies his products comply with the most stringent hurricane requirements in the country. "This piece of paper is the most valuable piece of paper a hurricaneshutter company can have," he says. Getting a hurricane shutter tested and then approved by Dade County takes up to seven weeks and costs up to $150,000 in engineering and testing. "These tests are grueling and expensive," Camposano says.
What's more, Camposano says his hurricane shutters go beyond the Dade County specifications, which require a shutter withstand the impact of a nine-pound two-by-four piece of wood traveling at 50 feet per second. His new Mammoth Category 5 shutter, designed for hospitals and government buildings, can withstand the impact of a 15-pound two-by-four traveling at 65 feet per second.
But now, with Mammoth shutters stacked up on the shop floor and a backlog of $8 million in orders, the company's current 28,000 square feet of space is too small. Aluminum blades are now stacked from floor to ceiling and visitors have to wind their way around a maze of machines and materials in the cramped facility. In July, Camposano was awarded $519,000 of incentives from Collier County to build the 100,000-squarefoot facility at White Lake Corporate Park in return for creating 63 jobs with an average annual wage of $37,900. That facility is scheduled to be ready in 2008, though Camposano says he wishes it was available today. The company is in good financial shape for the expansion. Except for a bank loan to fund the land acquisition for the new building, Camposano has managed to grow the company with High Velocity's internal cash flow. Meanwhile, all these new projects mean it's critical to have a steady supply of aluminum. China has been snapping up the world's supply of aluminum, so Camposano reasoned that he must negotiate deals with Chinese aluminum dealers. He plans to travel there in October.