About Us - High Velocity Hurricane Protection
Protecting Your Priorities with High Velocity Hurricane Protection
High Velocity provides motorized hurricane shutter, awning, screen and interior covering solutions that increase the enjoyment of your interior and outside living space. Our products offer the latest in hurricane protection technology and provide you with the peace of mind and comfort that you need. Motorized hurricane shutters, awnings, and interior window coverings will increase the value of your property while also protecting your investment. High Velocity has the experience and expertise to provide the solutions that you need today.
Security and peace of mind
Hurricane protection & Storm protection
Increase privacy
Fewer UV rays which will protect your furnishings and artwork from fading
Elimination of glare
Reduced energy costs
Extending living space
Increasing home value
More time to enjoy life's simple pleasures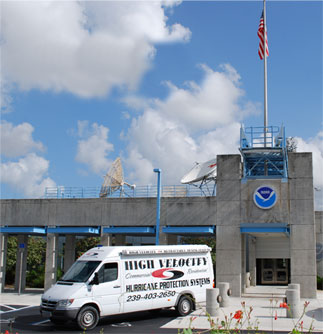 High Velocity's Focus
Innovative Design Solutions
Our services take your project from start to finish. We consult with you to determine the best products to meet your specific needs as well as handle all phases of the project from measuring, manufacturing, to installing...we do it all. At High Velocity, our experience with motorized systems allows us to offer you the most innovative solutions available today.
Commitment to Quality
We set the highest standards for quality products and exceptional service. All of our motorized systems utilize state-of-the-art processes and the latest technology to provide for ease of use and maximum performance. This commitment is demonstrated by partnering only with industry leaders such as Somfy to provide you with finished products that you can rely on. Additionally, all products meet Florida Building Code and are Miami-Dade County Product Control Approved.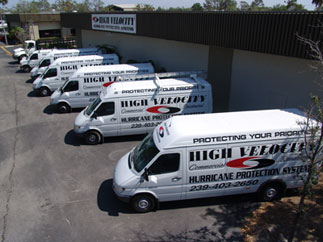 Research & Development
Our success relies on your positive experience with motorized shutters, awnings, screens and interior window coverings, which means that we continually invest in engineering solutions to answer challenges that you face every day. The result ia a robust offering that's rich with performance controls and accessories that meet your needs.
Lifestyle Enhancements
Making your life easier and more enjoyable is our mission. We do this by providing motorized systems that not only protect your home from damage, but also enhance the experience that you have while at home.
Our motorized systems offer convenience at the touch of a button and can even be programmed to operate automatically when you're away from home. Options are also available for remote access via the internet.